Fort Des Moines Museum Club Station Taking Shape

In 2019, Dennis KAØDOS, Bob WØSMS and Tom WØFN created a HF, VHF and UHF station at the Fort Des Moines Museum and Education Center. Our goal this year is to make significant improvements and make the station available to all DMRAA members. The Museum is in Des Moines at 75 East Army Post […]
Recent items
Haven't been to the site recently? Here are some of the things you have missed:
Why not join us?

The general meeting of the DMRAA is held the fourth Tuesday of each month in the Waveland Hall (2nd Floor) of the Plymouth Congregational Church on the corner of 42nd Street and Ingersoll Avenue in Des Moines. The meetings begin at 7 p.m. and last for approximately an hour. The meetings are free and you do not have to be a licensed ham to attend the meetings.

Meetings of the board and officers are held on the first Tuesday of the month at the Euclid Avenue Hy-Vee meeting room on the second floor, starting at 7 p.m.

Use the contact page to contact the DMRAA for more information on the club's meetings and events.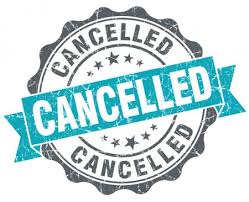 2020 DMRAA Hamfest CANCELLED
Out of an abundance of caution, the DMRAA has decided to cancel the 2020 hamfest. We apologize for this and hope that you will be able to attend our event next year. 2021 date to be announced. We look forward to seeing you there!

Dayton Hamvention Cancelled
The Hamvention Executive Committee has been monitoring the COVID-19 pandemic. We have worked very closely with our local and state health Departments.  It is with a very heavy heart the Hamvention Executive Committee has decided to cancel Hamvention for this year.  This decision is extremely difficult for us but with around two months until the […]
Click here to e-mail us information on your event!